posted by dave on Thursday, August 25, 2005 at 7:32 PM in category
travel
Back in May, I had a bit of a physic episode.
Today I had something similar.
I'd been trying to think of something to do over the next couple of weekends. My somewhat limited budget (property taxes and vehicle registrations) are going to limit my choices severely.
So I got to thinking about maybe going to Bloomington Indiana and to the Upland Taproom there.
I was still thinking about it when I got to Rich O's after work and saw that the Weihenstephaner coasters which had been there for a couple of months had been replaced by these: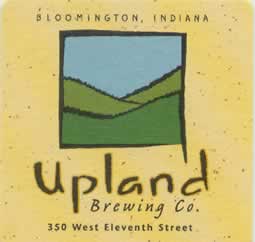 Whoa.
If that's not a sign then I don't know what is.
I'm going to try to make it up there tomorrow night. If I don't then it'll have to be next weekend because I have this Brew at the Zoo thingy that I'm going to in Louisville on Saturday.