posted by dave on Tuesday, July 12, 2005 at 10:43 PM in category
pictures
Just some pictures that I cleaned out of my phone.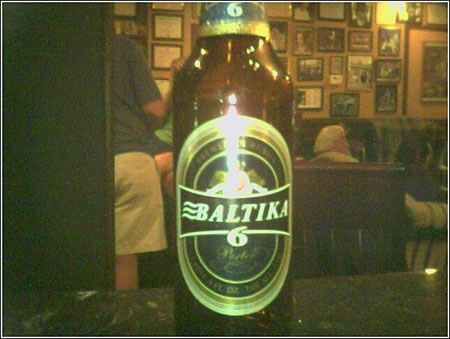 This is the Baltika beer I had the other night. I didn't say these would be interesting pictures.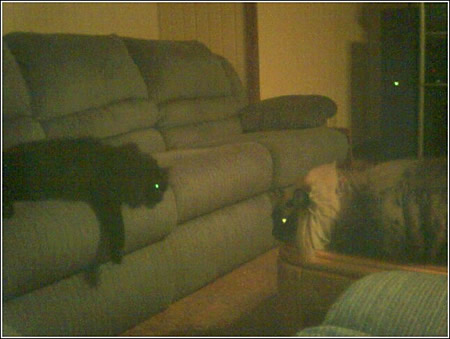 Happy and Buddy have these staring contests all the time. Here, Buddy is trying to use his laser vision to force Happy off of his favorite lounging spot.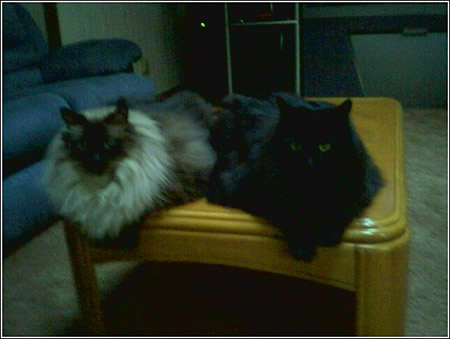 For a while, they crammed both of their fat asses onto the coffee table.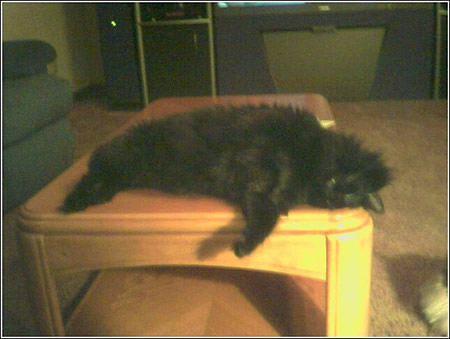 Eventually Happy moved to the floor, allowing Buddy to stretch out.