posted by dave on Thursday, May 25, 2006 at 10:43 PM in category
pictures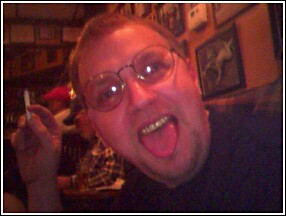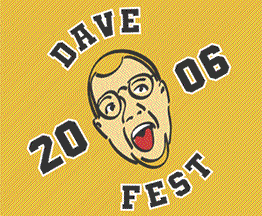 On the left, my lovely self, trying to make SassyGirl regret taking my picture.
On the right, the DaveFest t-shirt design.
Uncanny, isn't it?
I could have done without the jowls, but I've got my likeness on a t-shirt, and that's more than I ever thought would happen to little old me.
If you don't know what all this is about, you can go here and read Roger's explanation.
I'm going to be all famous and shit.
T-shirts will be available over the Internet to any of my readers that have nothing else to wear. When I find out pricing I'll post it. I'll pay for shipping on Internet orders.