posted by dave on Tuesday, June 20, 2006 at 1:14 AM in category
pictures
Talked to SassyGirl tonight. She's been laying low since JauntyGirl is out of town.
She sent me a shitload of pictures from the first night of DaveFest. Some of the pictures are suitable for public viewing.
Going clockwise, my sister Neisha, her husband Chris, my lovely self, my other sister Dina, her husband Kenny, DooRagGirl, and SassyGirl.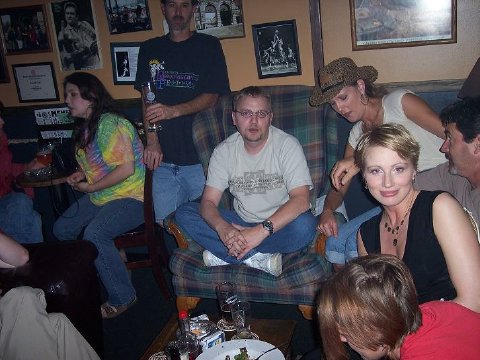 Pretty much the same people as before, with JauntyGirl added next to SassyGirl, and WheatDude and MisunderstoodGirl on the loveseat.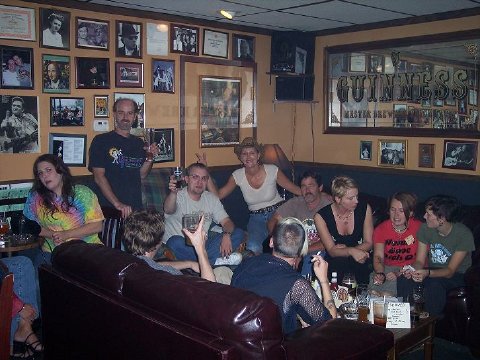 That's GlassesGirl talking to Neisha.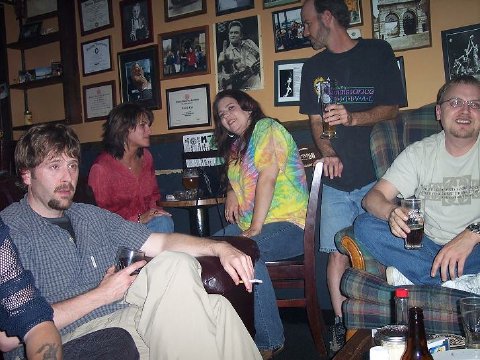 DooRagGirl got fucked up.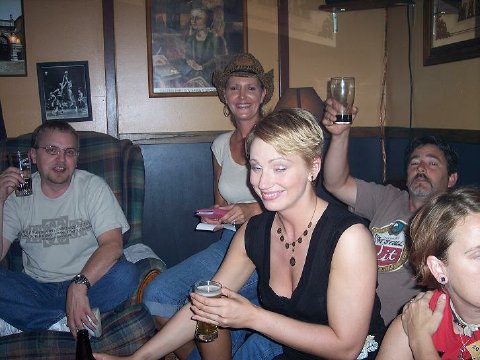 SassyGirl trying to embarrass me.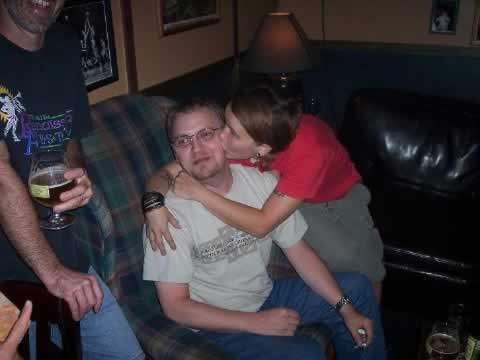 Shortly after this picture was taken, things got out of hand. Sexual harrassment took place. I liked it.