Der
Well, that was certainly a stupid thing to do.
oh well...
Now I guess I'll go back to glaring for the usual reason. Not sure my heart's in it, though. Luckily, I can glare for this on autopilot. Years of practice...
My fun night
Waiting and hoping, but not expecting.
Grrr
"Let there be light," I said. "Not so fast," the universe replied.
Ahhhhhh!
A long hot shower was such a treat this morning. One of life's great simple pleasures. The shower in my hotel involved all the heat and water-pressure of a foggy night, so I'm especially glad to be home now.
Home
I came home. I'm not sure why.
Finally
I'm on the plane, about to head home, via Detroit.
Back
I'm back in Kent. Still so fucking surreal to be in Kent. And I got the same hotel room I had a month ago. I don't know what that means.
Part
There's a part of me that's actually going to miss this place. It's a teeny tiny itty bitty part, but it's a part nevertheless.
One of many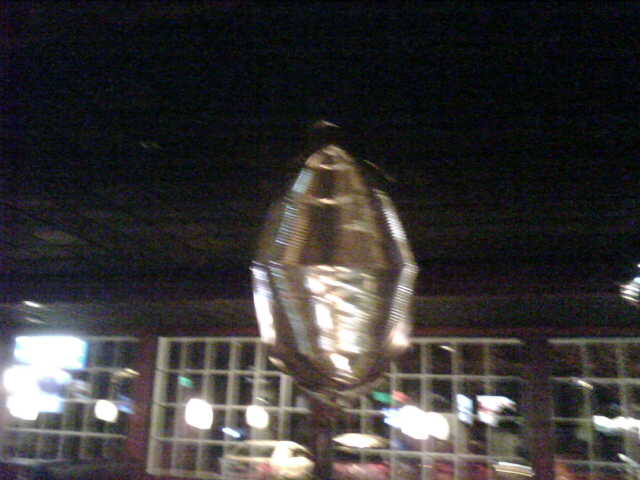 Surreal
It's so surreal to be emailing HatGirl and realize that we're not talking about me coming home weeks from now; we're talking about two days from now.
Because
At least now I know the reason. Because fuck me, that's why.
Pop!
Now they're saying they'll have balloons for my going-away thingy tomorrow night. I should stay away. That would teach them.
Oh well
I'm kinda annoyed that I didn't make it down South as often as I'd hoped. I'll be there Friday evening and night, though. I'll try to meet up with my friend Gene for a beer or three.
Brrr
It's freaking cold here this morning. That is all.
Bribing God
As I go to bed tonight, I don't care about her. I would give anything to not care tomorrow, and the next day, and the next day, and the next day...
Totally
I'm in a weird mood.
Frost
My windows are encrusted. And my stupid blackberry never heard of the word encrusted.
Whatever
My life needs more cowbell...
Great
The Russian mafia dudes are here now. I'd better lay low.
Meanie
So there.
Grrr
Now some old fat woman is hitting on me. My ring's whore-repellant qualities don't seem to be working.
Dammit
So there.
Rock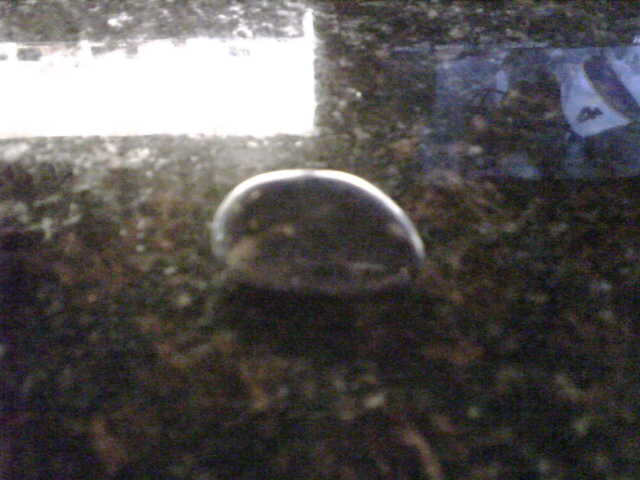 Hi!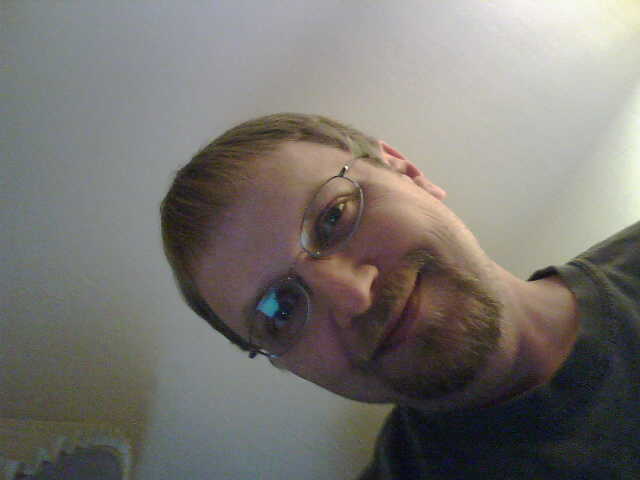 Last room on the left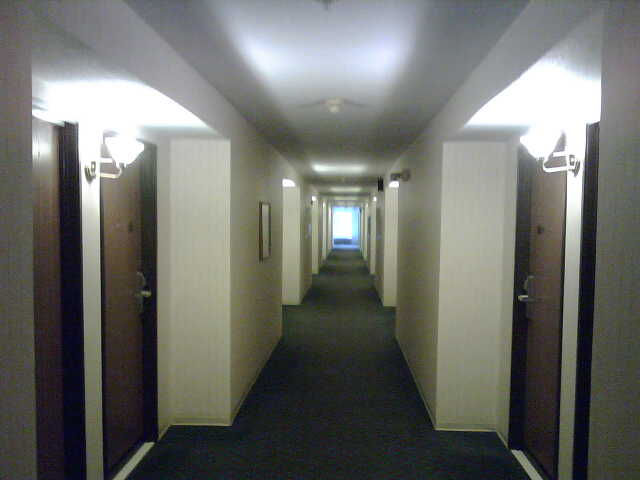 Der
What these people keep forgetting is that it's fucking football.
Hmmm
I wonder if this bartender is a terrorist. He looks suspicious.
Guess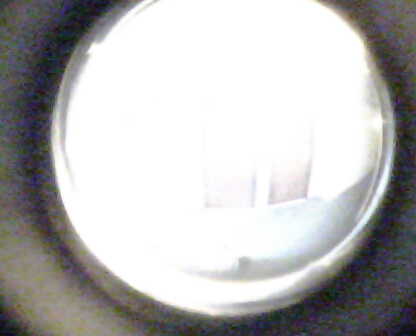 Alcohol
Alcohol is supposed to be a depressant. So then why do so many people get LOUD and obnoxious when they've been drinking?
Brilliant
"Hey, why not go back to the bar and have another beer?" I asked. "Why, that's absolutely brilliant!" I replied.
Whoa
Hey, what was that? Could it have been...? Yes, I think it was! An actual epiphany! Is there nothing that beer can't do?
Some taps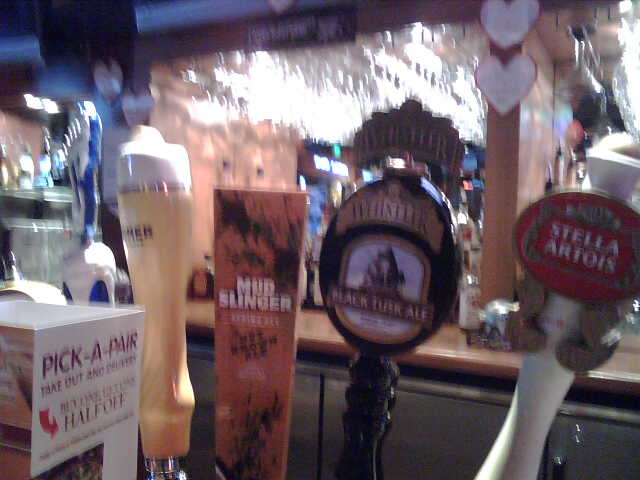 Red Hook Mud Slinger
(draft) Clear bronze. The head faded away before I could look at it. Light aroma of caramel and hops. Thin mouthfeel. Flavor better than I was expecting. Light, but good.
Whistler Black Tusk Ale
(draft) Clear dark brown with a large white head. Very nice lacing. Aroma of roasted malts and coffee. Medium mouthfeel. Flavor more watery than I was expecting. Decent.
Tie
It seems less pathetic to glare at my phone in this bar than in my hotel room. It's probably a tie, though.
The other way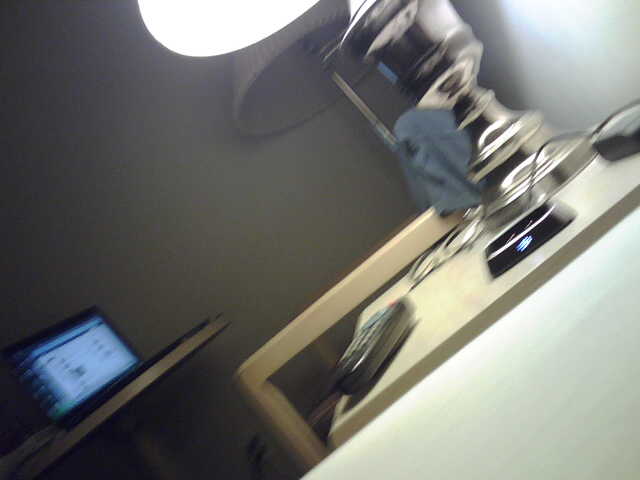 Trying something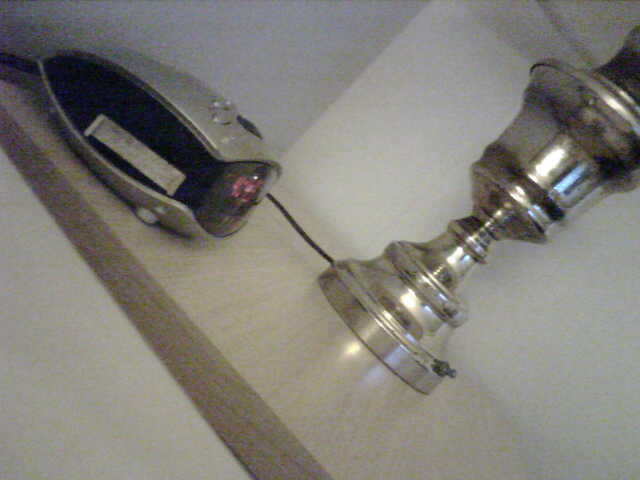 Nice
I think it would be nice to live happily ever after. It's certainly better than my current plan, which is to be miserable until I finally die.
Hair
If we were talking, I'd tell her that I like the bangs.
...
I don't want to do this anymore.
Wow
This drunk asshole is LOUD.
Wow
This drunk asshole is LOUD.
Probably
We should probably stop trying to be friends.
New
Got a new phone. I think it's working. I'm using it to send this.
Here I am!
Dawn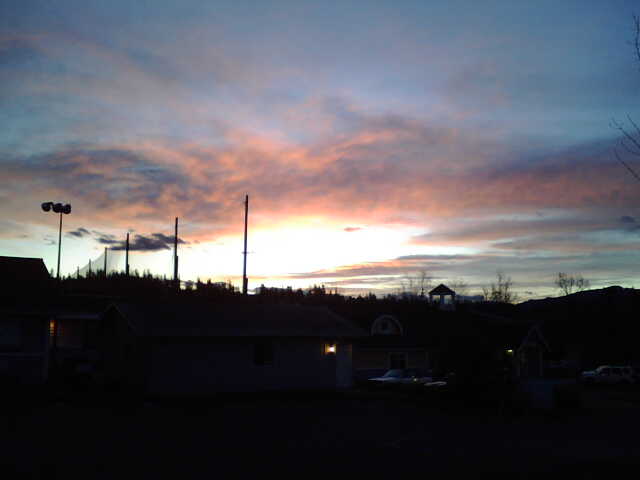 Ouch
Ripped out, set on fire, stomped on, to put the fire out, set on fire again, spit on to put the fire out, then set on fire again and left to turn to ashes.
Weird
Now these people want to have a party for me on my last night here.
Dragging
This is the longest day in the history of days. If the next 12 days drag on like this, I'll be dead of old age by the time I'm home.
Digging
Trying to find the good, but it's buried under all this crap.
Best
Sitting in my car, before work, glaring at my phone. This is always one of the best parts of my day.
Weather report
Horizontal rain again this morning.
Meanwhile
It should arrive tomorrow! I'm excited!
Yummy
I'm not going to miss much about Bellingham, but I will definitely miss Alaskan Smoked Porter.
Unclear
I'm not sure it really counts as "experiencing life" when I'm doing most of it alone.
Rule
There seems to be a new rule in effect for the last two days. I order a beer, and the phone rings about some work problem.
Only...
...13 days left!!!
Some boats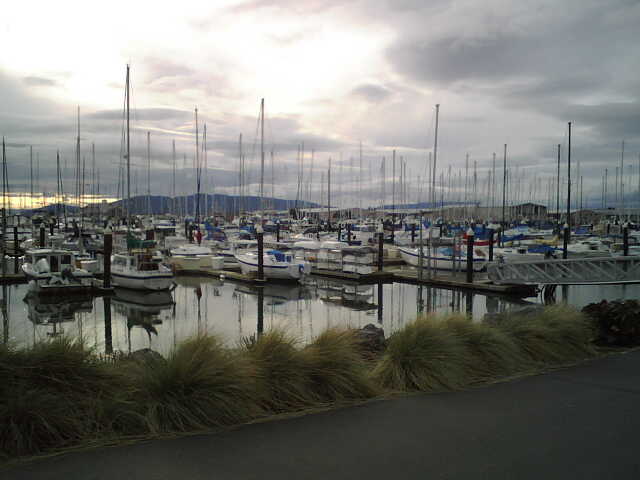 Weird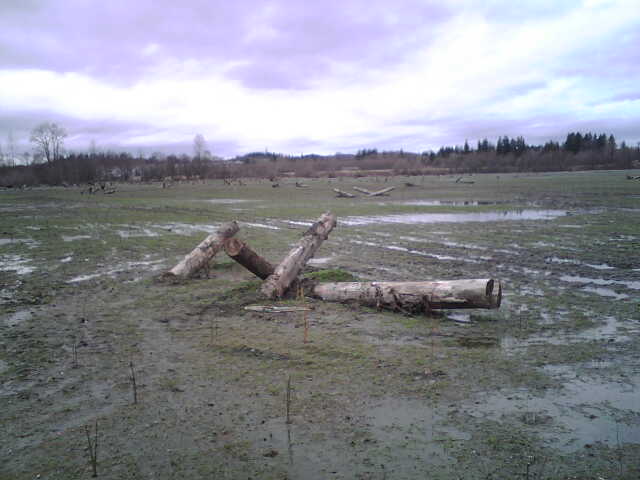 Birdsview Pail Ale
(draft) Clear dark yellow. Nice head and lacing. Sharp aroma of rye and malts. Flavor fairly tame, without the rye weirdness that I was expecting. Good, though.
A nice find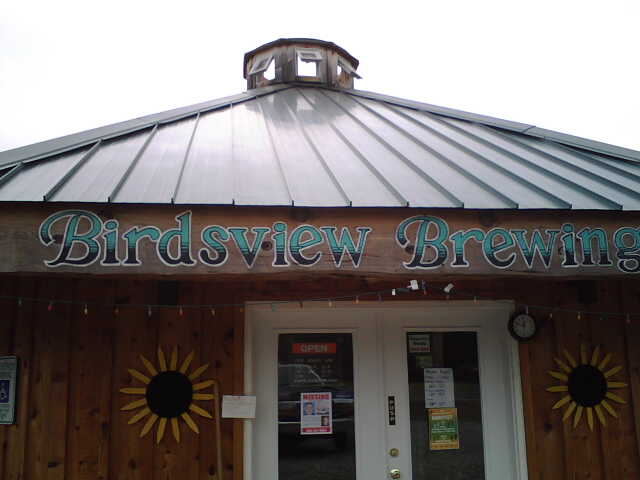 Birdsview Hefeweizen
(draft) Hazy light brown. Small white head. No detectable aroma. Mouthfeel surprisingly fizzy. Flavor of spices and wheat. Pretty damn good.
Birdsview Amber Lushus
(draft) Clear dark yellow. Huge white head. Syrupy mouthfeel. Aroma of light hops and maple. Flavor not too bad, not too good. Decent.
Birdsview It's Da Porter
(draft) Black with nice brown head and incredible lacing. Fantastic aroma of males and coffee and chocolate. Medium mouthfeel. Flavor very good, mostly with a sharp malt bite. Wow.
Birdsview Cardiack Arrest
(draft) Hazy brown. Huge white head and good lacing. Light aroma of spices and hops and malts. Creamy mouthfeel. Flavor hard to describe. Sweet with a slightly bitter finish. Damn good.
Birdsview Sweet Brown Molly
(draft) Clear brown. Nice beige head with great lacing. Aroma and flavor of malt and molasses. Really good. Yummy, in fact.
Ptui! Ptui!
I'm so mad right now I could spit. I think I will!
Grrr
All those questions, all that bullshit, and he ordered a fucking Bud Light. I hate people.