Today we had a work meeting at Churchill Downs.
Even though I grew up here in Indiana, and have spent 24 years living here, I've never bothered to go to this track.
I wouldn't even have gone today if they hadn't made me.
Being around horses reminds me of things I'd rather not be reminded of.
Anyway, I took some pics.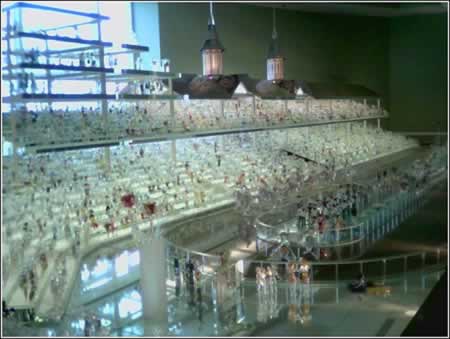 This was display stand, made up to look like the track and stands, just filled with hundreds and hundreds of little crystal figurines. It was very cool, and it looked very fucking expensive.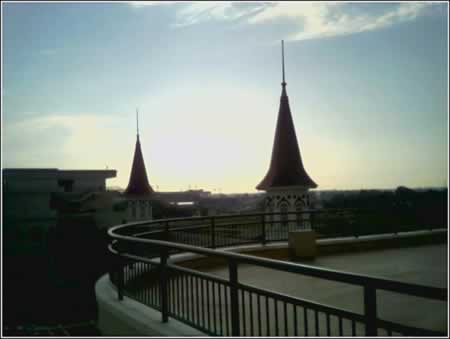 We had our meeting in the new "luxury box" addition to the place. I guess a lot of people are mad that the spires no longer stand out above everything else anymore. I guess I can understand their feelings.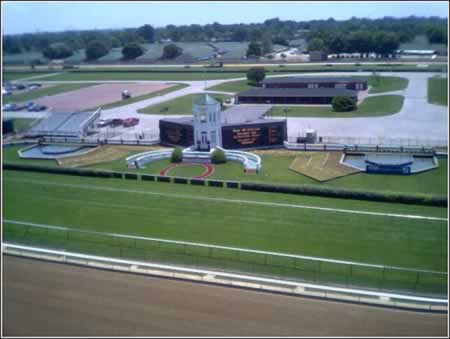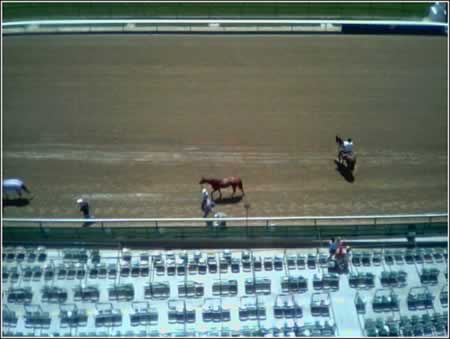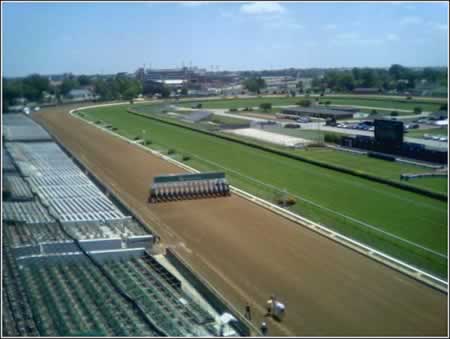 I ended up staying to watch one race, then I went to work and caught up on some stuff.