...and I have proof.
After I got home from Madison this afternoon, after I finished my dinner, I went downstairs to shoot some pool.
And I tripped over this: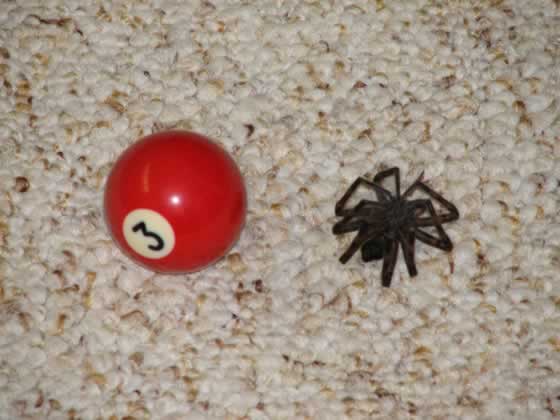 Luckily, I seem to have killed it by tripping over it. Otherwise I'd have had to move out of my house.
I dropped the pool ball on it just in case.
Yep, it's dead.
Now I have to find my shovel so I can dispose of the thing.