I went to Rich O's after work today for a Cone Smoker (1770), and PhotoDude told me about this: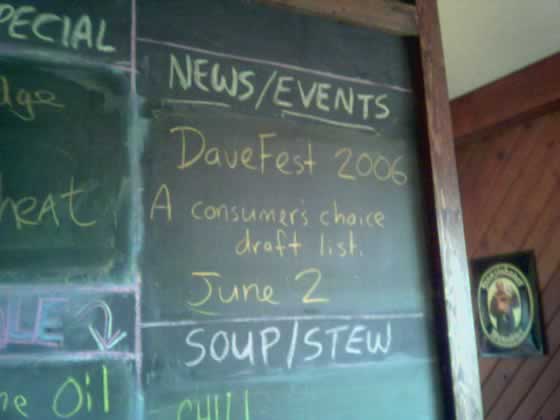 That's the blackboard over at the Sportstime side of things. Nothing written on the Rich O's side yet, but maybe they've decided to go with neon, or maybe a blimp.
Dancing girls would be cool too.
---
I found a picture today that makes me sad. This is good timing because the picture that I used to use for that purpose only makes me happy now.
I'm weird, I know.