I have now been told, by three different people, that the girl in this beer poster at Rich O's looks uncannily like Hatgirl.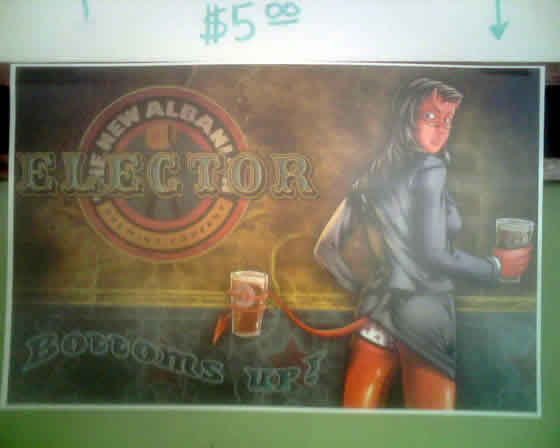 I can no longer ignore these observations. So I figured I'd post this entry and let those readers who know HatGirl decide for themselves.
Above is the full poster. I will admit a slight resemblance if I ignore the fact that HatGirl no longer wears glasses and her hair is now much shorter than that.
Here's a close-up of the facial area of the poster: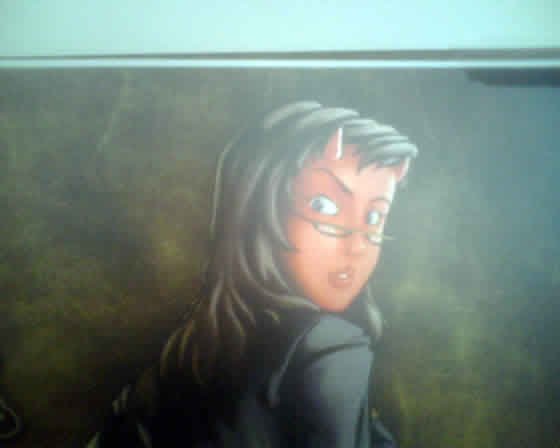 Okay, it does seem to look like HatGirl. Except HatGirl's horns are not nearly so pronounced. This chick certainly has that hot librarian look that HatGirl is so famous for.
Here's a close-up of the assial area of the poster: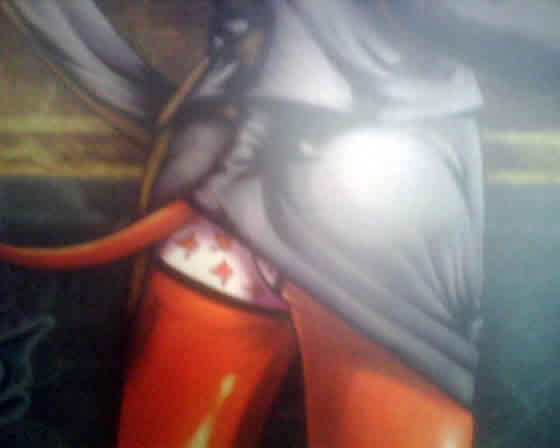 I, of course, would never ever look as HatGirl's ass. She's much too pure and sweet for me to sully her in that way. But, if I were to look at her ass, I'm pretty sure that (a) it would be even nicer than what is portrayed here, and (b) there would be no tail.
Anyway, NABC's artist Tony Beard does a heck of a job, doesn't he?