Okay, so Friday sucked, Saturday sucked, and Sunday isn't looking too good, either.
Is that enough? Does that count as an entry?
No?
Okay, fine.
I already mentioned that I went to the river Friday. Specifically, I went to this depressing little park that they've built on the river-side of the floodwall.
But before I got to the park, I stopped at this creepy little building and took some pictures. See, RockGirl has been sending me pictures of all these neat scary old buildings where she lives. So I figured I'd reciprocate a little.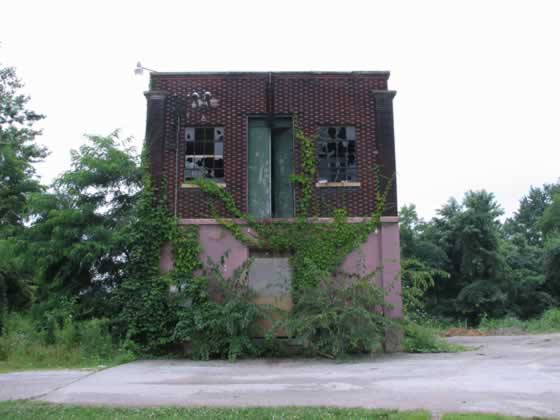 That's a little building next to the river, on the same road that the park is on. I must have passed it a zillion times in my youth, but I'd never taken a good look at it before.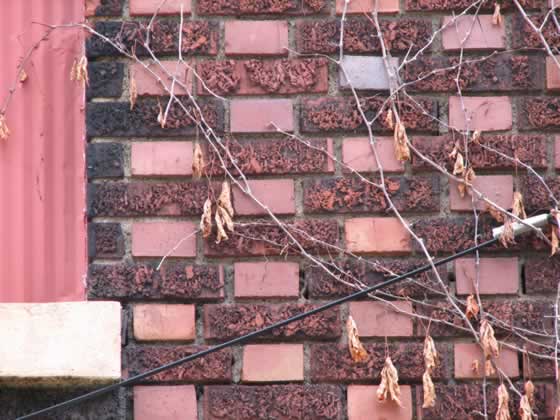 I like the way they did masonry back in the olden days. Even for a crappy little building like this, they added some class and took pride in their work.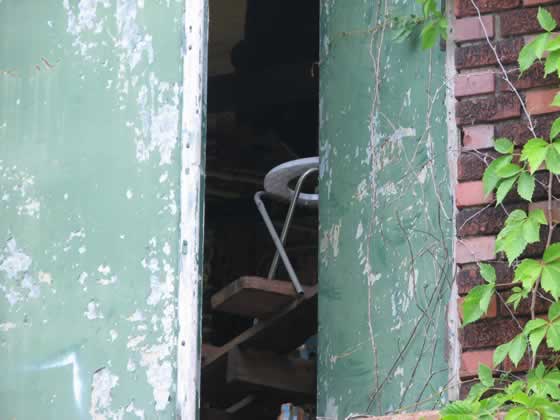 One very weird thing was that I saw an old potty chair through the partly-open door.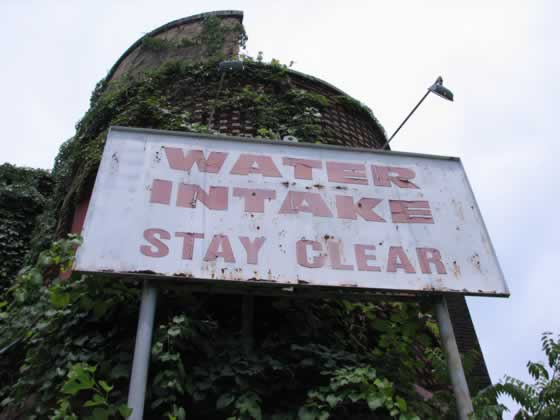 Whereas the old abandoned buildings in RockGirl's area are huge zombie fortresses, she said this building looked more like a zombie clubhouse. But I guess it's actually just an old pumping station. A zombie clubhouse would be cool, though.
I think I'll put the stuff about the actual park in another entry.