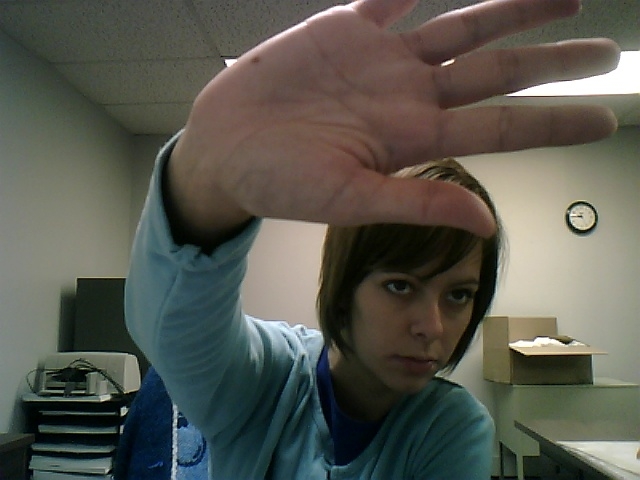 And now HatGirl is trying to kill me. She's sending me pictures of herself with her sexy new hairstyle. A hairstyle that's oddy similar to the one that LaptopGirl got last Summer.
She's very pretty, in case you can't tell that from the picture.
So, this may be it for me. If the pictures keep coming, I might not last the day. And it might be worth it.