Finally
I finally was able to sleep, then I slept the whole damn day away.
Very very tired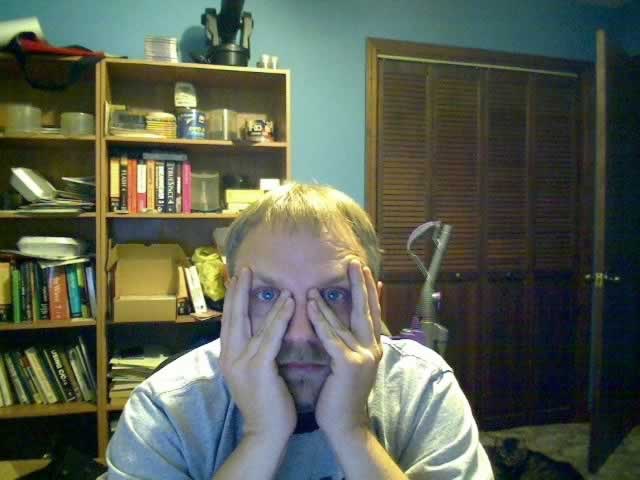 Grrr
Can't sleep. Again.
Finally
Apathy achieved.
Powerless
I'm feeling really powerless tonight. I did offer to help, but I don't know what I could have done. I mean, I can't even help myself, how could I expect to help a friend in need?
Darn
I was really wanting some Barfly tonight, but it was sold-out.
Dream
Had the most transparently metaphorical dream of my life just now. As obvious as a kick to the groin.
Nice
It's actually a nice day today. I should go somewhere.
Ouch
There went what was left of any semblance of a good mood I might have had.
Deed
Okay, I finally managed to do my good deed for the day. Take that, karma!
Schlafly Quadrupel Ale
Cloudy brown. No appreciable head. Intruiging aroma of dark fruits and apple peels. Surprisingly pungent flavor, a little sour, but really good.
Perspective
I keep trying to see things in the proper perspective, but there's really no safe place for me to stand.
Damn
A permanent position in Las Vegas. So damn tempting...
A nice pour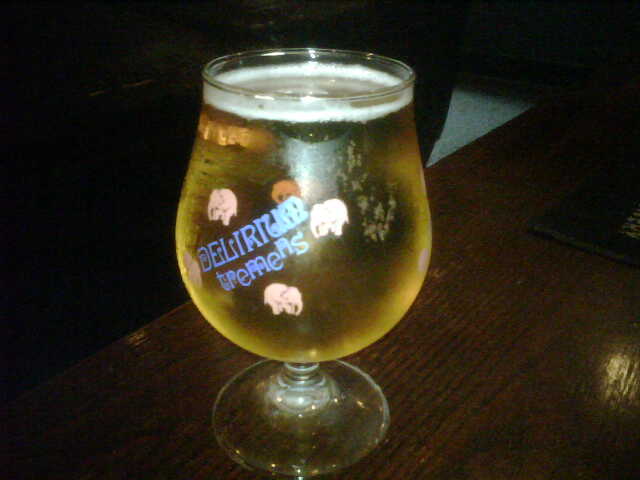 Stupid
Damn, the proper response to P should have been d. How could I have been so stupid?
Still Friday
Done eating, back to glaring. May not have time to get my hairs cut, what with all the glaring I need to do.
Friday
My to-do list today consists of getting my hairs cut. And glaring at my phone, of course. And maybe having lunch with HatGirl.
Rain
I wish it would either storm or stop raining. If the former, I could drink a beer and enjoy the show. If the latter, I could take a long walk.
Overshot
Went from sad, shot right through apathetic, and landed squarely in pissed.
Packed
It's a madhouse, I tell you!
Risk
Paranoia level about 7.4, but I'm fucking going anyway. Maybe I'll get to cause a scene. That might be fun.
Yummy
I can usually just tolerate Bearno's pizza, but today's was absolutely yummy. I don't know why.
Time's a wastin'
Tick tock tick tock tick tock tick tock...
Inertia
Emotions are not physical objects, but they still have inertia. That fact sucks.
Damn
My mood is shot all to hell. I'm going to Bearno's now to drink a birthday toast. Happy birthday, NotHideousGirl!