Party
They're having a Christmas party here. I think they're all from the hot girl factory.
Three
The worst thing about stage three is that it makes me send drivelly emails to HatGirl.
Relevant
If there's snow falling it's snowing. If there's rain falling it's raining. If there's sleet falling it's sleeting. But what if there's freezing rain falling? Is it freezing raining? That doesn't seem right. This is a relevant question because, whatever you call it, it's doing it outside right now.
Hoping
It's supposed to finally warm up tomorrow. I hope so. I'm quite tied of shivering all the time.
Photosynthesis
I have no idea what I want for dinner. I think I'm getting burned out on eating. Maybe I should look into absorbing energy from sunlight, the way plants do.
Testosterone
I've been talking to an honest to goodness Bering Sea fisherman.
For BigWheelGirl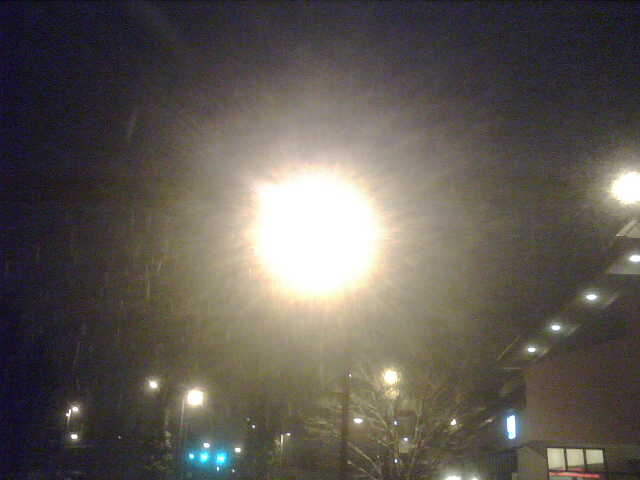 Again
It's snowing again. Big giant flakes. It's pretty.
Okay
I'm starting to get worried. That's just how my minds works. Worry sucks. I'd rather be my usual mad/sad.
Wow
I didn't even notice, but there's an uberhot girl at the table behind me.
How to drive in the snow in Washington
Drive at one mile per hour, taking up two lanes. If your car ever creeps up to two miles per hour, slam on your brakes. Bonus points are awarded for a 360-degree spin.
Whoa
It's snowing like crazy out here! Brrrr!
Hair Club for Men
He's not only the president, he's also a member.
Duh
I've been calling this the Yummi Nation. But now I think it's the Lummi Nation.
Fled
Sitting at a bar, drinking a beer, and smoking a cigarette. Too bad I had to flee the country to do it.
1954 miles
It sure seems like more.
Again
I knew this was going to happen. Once again, I was right. Once again, I wish I'd been wrong.
Oh well
I just tried to watch a movie on my blackberry via Netflix. It didn't work. It would have been cool, though.
Strike two!
At least I'm pretty sure it's strike two. It might be more like strike one-million.
Caved
I bought a damn scraper for my windshield. I wonder if Alamo will reimburse me.
Grrr
These fucking pull-tab players keep monopolizing the bartenders. I may have to go on a killing spree.
Deadlocked
I can't make up my damn mind about driving down to Seattle tonight.
Weather report
It's snowing here. Little baby flakes...
Because
Because there was an evening, in September I think, of 2003. Because I looked, and because I saw. That's why I never had a choice. That's why it's my fault.
Sad
I miss my kitties. As of two days ago, this is the longest I've ever been away from them.
Rushing
Sitting at this Slo Pitch bar next to the hotel, trying to cram in a couple of beers before too many weirdoes show up.
Prediction
I bet I have nightmares about 80s hair.
Funny
I'm watching Heathers. All the hair is cracking me up.
Slanty
All the barstools in this place are slanty. It's disconcerting.
Dinner
Had Mongolian Grill. I'm experimenting with their sauce choices. This time I had garlic and chili sauces. Not great. I should have had teriyaki.
Latitude
It's 4:00 and the stupid sun is already setting.
Hideous
Her face is deformed. Everyone must see it, but nobody ever says anything.
Ha!ha!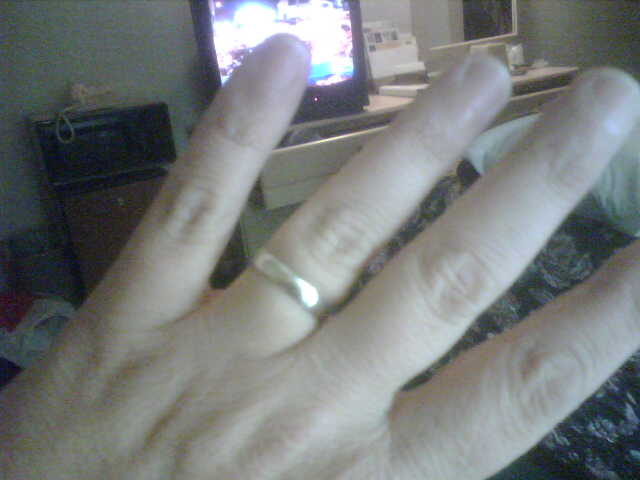 Hmmm
Something isn't right. The world suddenly seems out of kilter.
Disguise
Tonight I'm in disguise again. It just feels safer.
Mountains
I like them. They're pretty. Mountains are one of the reasons I moved here in 1992.
Alas
This morning a beautiful girl woke me up at 5:00. But alas, it was only with a phone call.
Tanisha
That's the bartender's name. What's weird is that she's white.
Wonders never cease
The mall was actually open. I bought a coat, because the wind chill outside is -2365841265 degrees.
Grrr
They're out of African Amber. I drank it all.
Nice start to the week
The front desk called me because somebody had lodged a noise complaint about my TV. My TV wasn't even on. I told her it was my new loud neighbors. Now they're out in the hall arguing.
Guess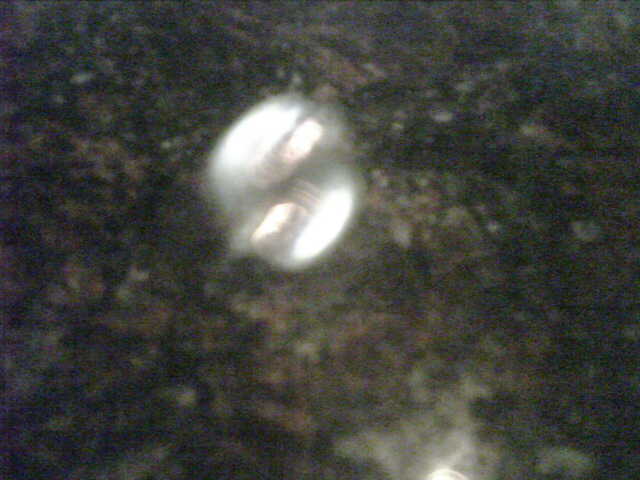 Crazy
Now I'm sitting next to a dude who's talking to himself about how he has two hours left to live.
These kids today...
Talking to a girl who says she's majoring in ketchup bottles.
Wow
Stores in this stupid mall close at 6:00 on Sundays. That's the stupidest thing I've ever heard of.
Waiting...
The narrow path became a thin line became a scant thread...
Doubtful
If I could stay here, in stage two, then maybe I could survive.
Boundary Bay Inside passage IPA
(draft) Hazy gold. No detectable head. Interestingly floral aroma. Nice flavor. Whatever hops are in this, they're the kind that I like. Good.
Boundary Bay Single Hop - Amarillo
(draft) Hazy Gold. Aroma and flavor of pine needles. Not the kind of hop that I like. Calling it decent goes against my instincts.
Boundary Imperial Oatmeal Stout
(draft) Black with a thin tan head that faded quickly. Fairly neutral aroma. Thick mouthfeel, with a nice strong roasted malt flavor that coated my mouth. Good.
Boundary Bay Dry Irish Stout
(draft) Black with a lasting creamy head. Aroma of burnt malts. Flavor of burnt malts and a touch of coffee. Pretty good.
Boundary Bay Cabin Fever
(draft) Very dark amber/brown with a lasting white head. Nice aroma and flavor of malts and spices. Maybe some vanilla. Good.
Boundary Bay Scotch Ale
(draft) Hazy brown. White head that pulled a quick disappearing act. Mild aroma of roasted malts. Medium mouthfeel. Flavor surprisingly strong of roasted malts. A bit of a bitter hoppy finish. I disagree with this beer's classification, but not with its taste. Damn good.
Boundary Bay Amber
(draft) Cloudy brown, small head. Malty aroma. Flavor of a mild brown ale, but with a lingering hoppy finish that I could have done without. Just decent.
Boundary Bay Best Bitter ESB
(draft) Hazy amber with a decent head. Citrusy and hoppy aroma. Flavor of watery grapefruit juice. Decent, I suppose.
Mt. Baker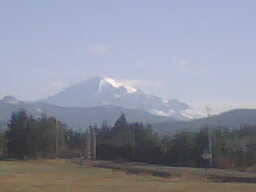 Trying
Trying to convince myself that it wasn't all a lie.
Spoiled
Chillaxin' with a bottle of Alaskan Smoked Porter. I'm being spoiled by this beer.
Overtime
It's a beautiful day outside. I can see it out my window as I work.
Justifiable
I have new neighbors in the next room. I may have to kill them.
Hope
I ordered a pizza from this Boston's place. I hope it doesn't suck.
Grrr
Tried to go to Boundary Bay, but everyone in Washington was already there.
25
That's how many movies are now in my Netflix queue. I have such an exciting life.
Ridiculous
I don't know what's more ridiculous, that she thinks she can get away with the way she treats me, or that I actually let her get away with it.
Experiment
I'm conducting one.
Dammit
It's no use. I'm wasting my time.
Actually
I probably don't want to know.
Favorite
My favorite kind of hot girl is the kind that doesn't think she's hot.
Weird
I have this really weird thing that I do. Even I think it's crazy. But I'm doing it now, and it somehow makes me feel better.
Sad
I'm sad tonight. Drowning my sorrows with Mac & Jack's African Amber.
Back
Back at the hotel. Expecting another very long night of work.
Late
Still up. Still working. Thinking about all the yummy overtime pay I'll get.
Mean
On The Biggest Loser tonight, they had them run a marathon, and they put the last part over sand. Because I guess running 26.2 miles on asphalt was too easy.
Shopping
At some big mall. I need new work shoes.
Good
It's gonna be a good night for glaring at my phone. Maybe with a nice bottle of Alaskan Smoked Porter. Or two.
Weather report
It's a beautiful sunny day here. Chilly, though.