Nature's alarm clock
I love waking up to the sound of thunder!
Late
I'm up late. I wonder if I'm the only one.
Sometimes
Sometimes, you just want some company.
Proud
Such a brave face she wears! I'm so proud of her.
Shhh!
There's a stobor out here in my garage.
Bucket
I should get one, to hold ice and beer while I sit in my garage. It would class up the joint.
Ha!
Now I can die happy.
Color
I'm not sure how I feel about that color...
Tenses
Dammit. I wish things had been different. Were different. Would be different. So there.
Wow
GemGirl is here!
Spaced
I forgot about last night being pizza night, so it will have to be tonight.
Wow
I had the most wonderful dream.
Thinking
I think that I have to go. I think that I have to see it for myself. I think that, while it may not help, it's certainly worth a try.
Ask
Ask yourself why you keep coming here. Perhaps the answer matters.
Willing...
...to try. Lot of good it's done me in the past, I know.
Movie night
The Reverend and I are watching Avatar.
R.I.P.
Trying to remember the last time I saw my Uncle Stan. It might have been Christmas 2008.
Dammit
The dipshit is here. That's all I fucking needed.
Waiting
At Rich O's, waiting for OddlyFamiliarGirl.
Fun
Restraint is fun. It makes me feel like I'm accomplishing something.
Almost
Almost time to head back home.
Yoda
Great restraint I am showing. Miss her I do.
Small world
I've been talking to a dude and his girlfriend. They both seem really familiar. Turns out I went to college with them in Nebraska.
Hungry
I'm hungry for steak. I'm going to drive around and look for some. Remember when all I ever wanted was Asian food? That was weird.
Cumberland Nitro Porter is yummy!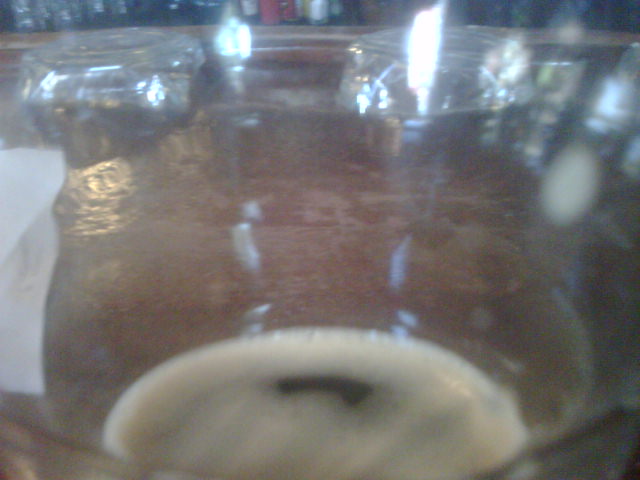 Sunday
Now I'm at this Cock & Bull place. This Alli chick is working. I like her.
Now I've done it
On the road again...
Pessimism
I hate that I keep imagining the worst. The truth is bad enough. Or, it should be.
Boo!
She flaked. :(
Yay!
HatGirl is on her way!