Well we all ended up driving to my completely snowed-in sister's house for gift exchanges.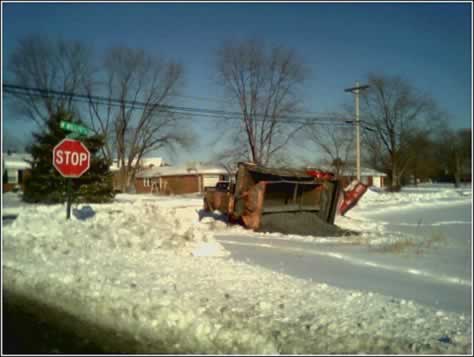 Down the road from my house there's this overturned snowplow. Not the best omen.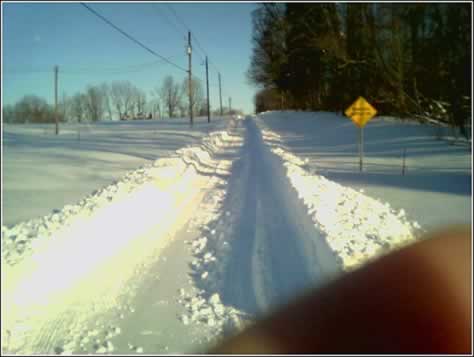 This is my sister Neisha's road. Actually this is the good part of the road. What doesn't really show up in the picture is that the "plowed" part of the road is still over a foot deep.
An added bonus in this picture is a part of my finger.