They say Floyd County got 14" of snow. It's really hard to tell with all of the blowing and drifting, but I'd guess that my house got closer to 20".
Just thought I'd put up some pics of what I'm trying to deal with here.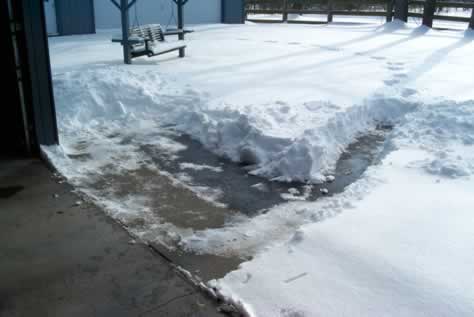 This is as far as I got trying to shovel my driveway out from under the multiple layers of snow and ice. Usually one of my neighbors will bring a plow and clear my driveway for me. I'm still hopeful that they'll do it again.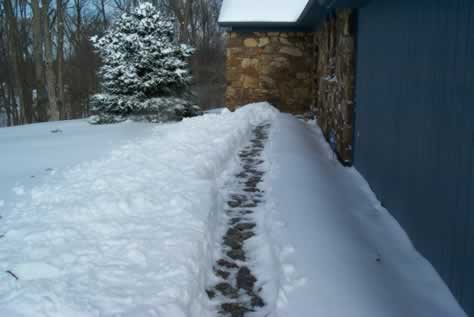 I did, however, manage to shovel a path down my walkway. Because of the drifting the snow here was up to 36" deep.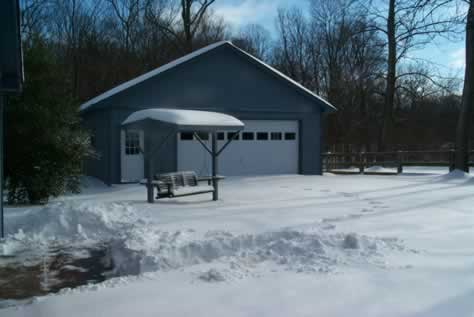 The prints I left this morning going to the detached garage to get my snow shovel and look at my useless snowblade mower attachment.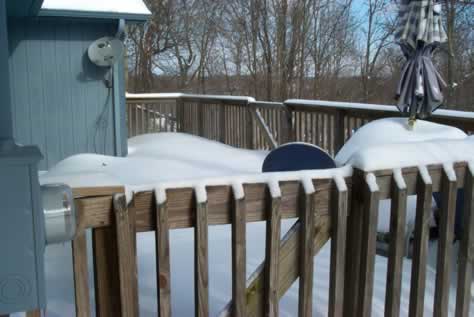 My deck always seems to be a magnet for snow.
The snow piled up against my basement door - at the North end of the house.
Multiple Christmas activities are being either cancelled or postponed. One that's still on is that I'm supposed to have a lot of people over tomorrow night. If I don't get that driveway cleared visitors should have a real adventure.