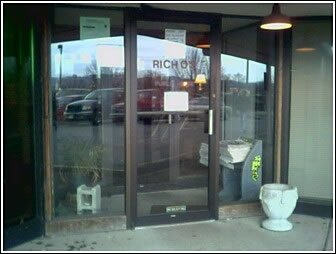 Our tour starts off, appropriately enough, with the main entrance to Rich O's.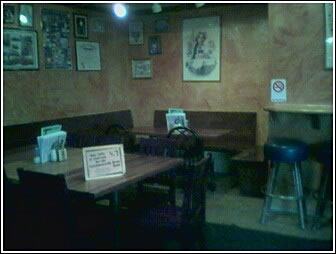 The losers all sit here.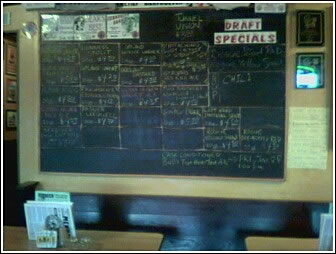 Upon entering, and briefly checking out the loser area, I usually check the beer board right away.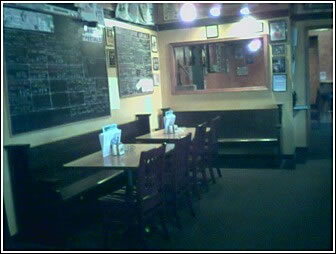 On busy nights the regulars will overflow to this front room. Sometimes I sit here even if the bar area isn't completely full - just to get some breathing room.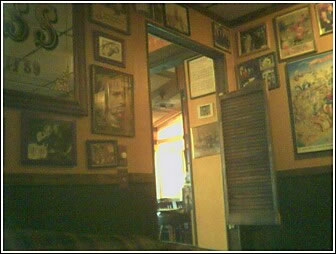 To enter Rich O's proper, you pass through this doorway. Every single time someone darkens this door I get a brief spark of hope.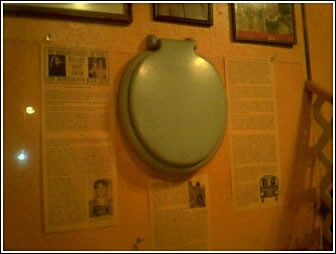 The toilet seat from the blue bus, a local landmark.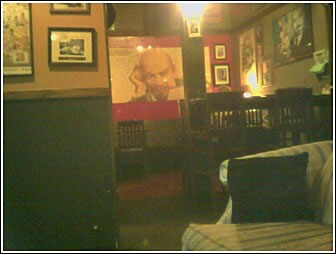 The view from the throne, where I usually sit if it's available and there aren't any idiots on the sofa or the loveseat.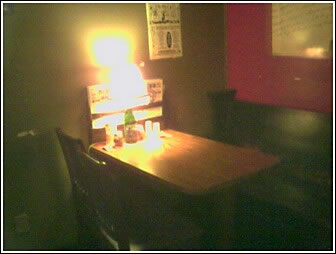 One of the two tables in the red room. I couldn't get the whole room because there were people sitting at the other table and I didn't want to take their picture. The red room seems to be mostly used by couples. MixedSignalGirl and I sat here once but I think that's the only time I've ever been in the red room.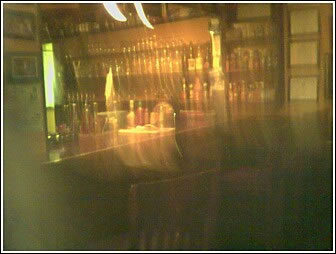 The small four-seater bar. Only pleasant if the place is empty. Plus, it messes up my nerves.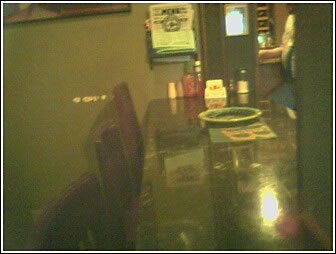 The island, where I usually sit if the living room area is full of strangers. My seat provides a good view of the bar and the living room area.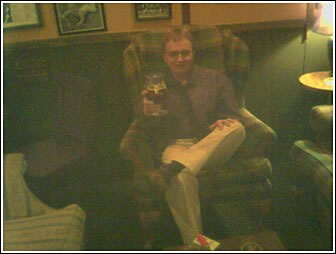 Your host for this brief tour. I'm drinking a Gulden Draak here in case you're wondering.