...the recognition I deserve!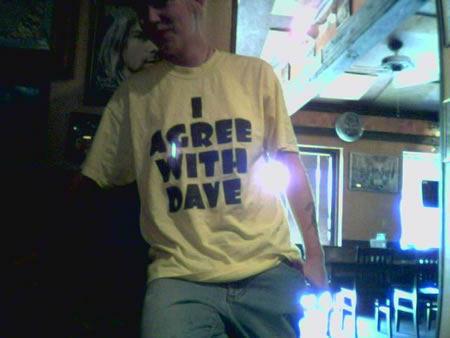 Here we see the lovely MisunderstoodGirl modelling the next big thing in fashion.
Also, the NABC surprised us by unveiling a new beer today.
This is what I've been waiting for! A Belgian that won't kill me if I have more than one in a night! Very good, it reminded me of NABC's Tunnel Vision except not quite as sweet. Could use a little more carbonation, and it lacks the appley taste I've become accustomed to from Belgians. I liked it a lot, and I'm looking forward to the next batch to see if they up the carbonation a little.