After I left Morgan Street, it was time to hit the Cardinal's new park for the game.
It was fun. I always like going to games. Of course the Cards lost, but I guess technically I'm supposed to be more of a Reds fan anyway. I didn't tell anyone that though. I even bought a Cardinals cap.
Anyway, I took some pictures.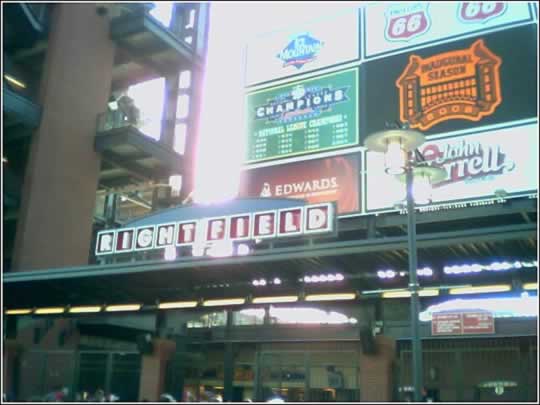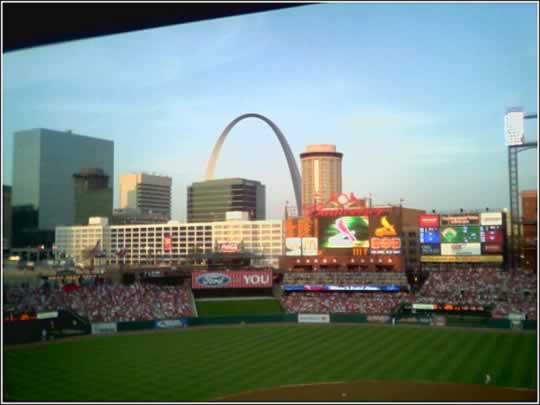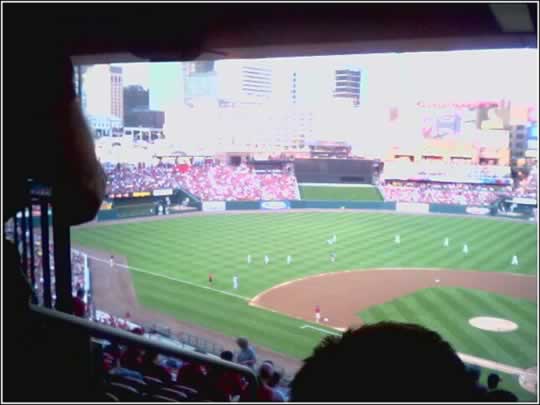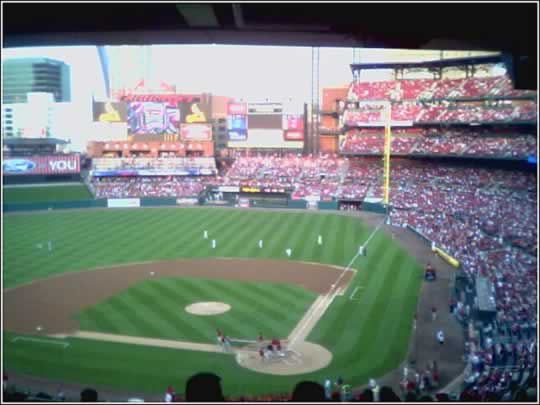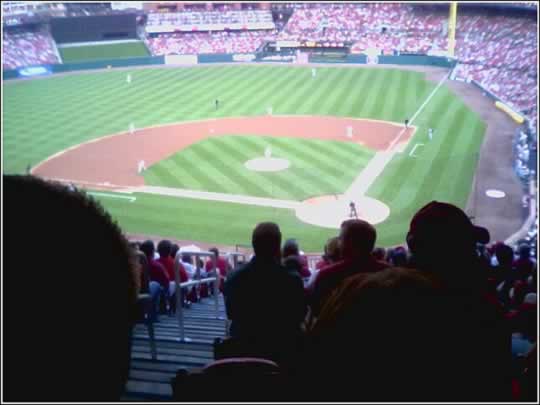 The new park is a pretty confusing place. Parts of it are like a maze. I think it might be my least favorite of the new parks I've been to as far as getting around goes, but it's got a lot more character than the new parks in Cincinnati or Chicago, so I like it.