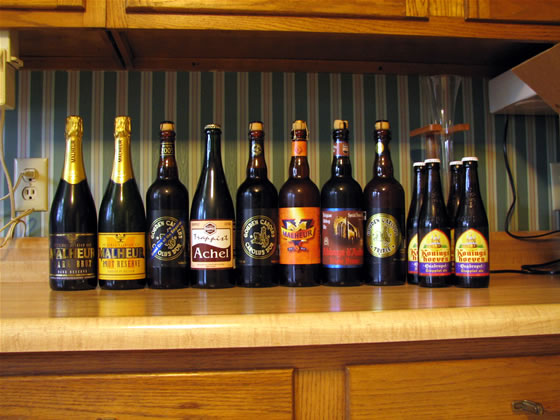 Malheur Dark Brut
Malheur Brut Reserve
Gouden Carolus Grand Cru
Gouden Carolus Classic
Malheur 10
Abbaye d'Aulne Triple Brune
Gouden Carolus Triple
Konigshoeven Quad
Except for the Koningshoeven, these are all new beers for me.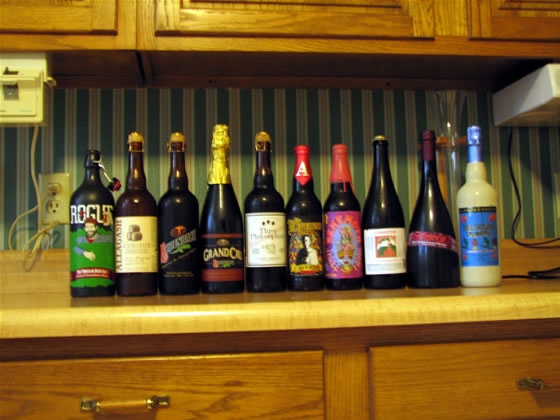 Rogue Ten Thousand Brew Ale
Allagash Curieux
Rodenbach
Rodenbach Grand Cru
Ommegang Three Philosophers
Avert The Reverend
Three Floyds Behemoth
Canaster Winterscotch
Cassissona
Delirium Tremens
All new to me except The Reverend and Delirium Tremens.
And I actually have even more waiting to be enjoyed. I just didn't want to post a picture of everything because I didn't want people to think I was a freak.