Sunday night, the pizzeria side of the NABC complex was open for some sporting event. Usually, they're closed on Sundays, so it was a special occasion, and I usually go. Just because it's such a rarity. I really couldn't care less about the sporting event.
Anyway, while I was on the way there, OddlyFamiliarGirl called. I'd texted her Friday night because I had a question about astrology. She's into that stuff, she's just not into returning text messages in a timely manner.
While I was talking, and driving, I happened to glance down at my odometer. I quickly said goodbye to OddlyFamiliarGirl and pulled off the road at the earliest opportunity.
The earliest opportunity, it turned out, wasn't quite early enough.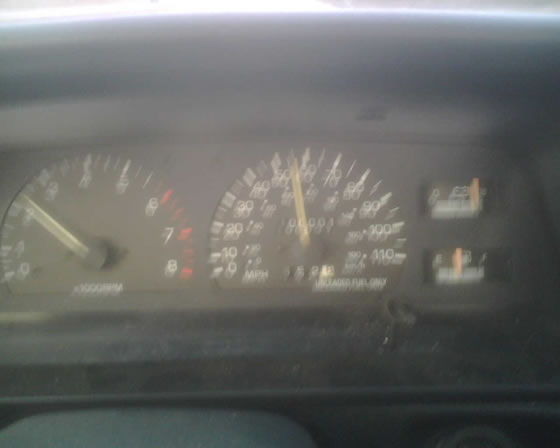 That there, even though it's really hard to see, is the odometer on my truck showing 100001 miles. I think it would have been cool to get a picture of it at exactly 100000 miles, but it wasn't meant to be.
Here's a close-up. Still hard to see, though.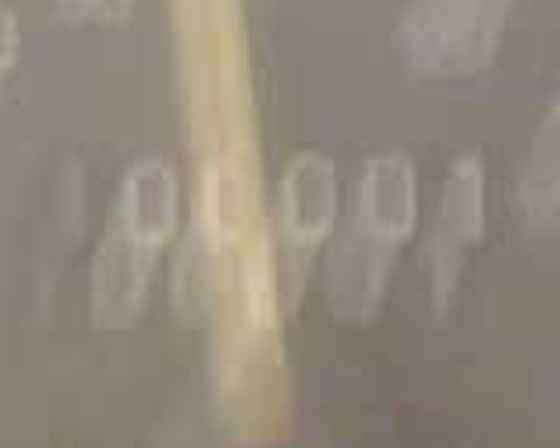 Once at Sportstime The NABC Pizzeria, I had myself a couple pints of their Old Lightning Rod (490). The place was really dead. I guess nobody cared about the sporting event. Or maybe they were all at some cool party to which I wasn't invited.
So they closed the place down at 7:30 or so. I went over to Tucker's and had some cheesesticks and a glass of Guinness (1783). I'd been thinking about having a steak, but I changed my mind for some reason.
And that was Sunday. Pretty exciting, huh?
Monday wasn't anything special except that while I was at Rich O's The NABC Public House, waiting for my pizza and having a yummy NABC Old Lightning Rod (510), OddlyFamiliarGirl and NotHideousGirl came in for a bit. It had been a million jillion gazillion years since I'd seen OddlyFamiliarGirl. It had only been a couple of days since I'd last seen NotHideousGirl, but it always seems longer when it's her. I just thought I'd better mention seeing them, lest I get into trouble for some reason.
Then tonight it was really warm, so I sat out on my swing and enjoyed a Schlenkerla Urbock (286) and smiled a lot. I thought about all of the times I'd sat out there and thought about sad things, and about how much happier I am now. It really doesn't take much to make me happy. Even the tiniest things can do it, especially when the tiniest things are so incredibly huge to me.