The first part of the day consisted of work, punctuated by lunch at Wendy's with HatGirl. I only mention that because, after work, I had dinner with HatGirl at Buckhead in Jeffersonville. I only mention that because tomorrow HatGirl and I are going to this fireworks thingy. I only mention that because, as I said a few entries ago, I got to see HatGirl at Rich O's on Tuesday and Wednesday.
Like I've already said, HatGirl is doing one hell of a job keeping me distracted. In other words...
HatGirl!
Yay!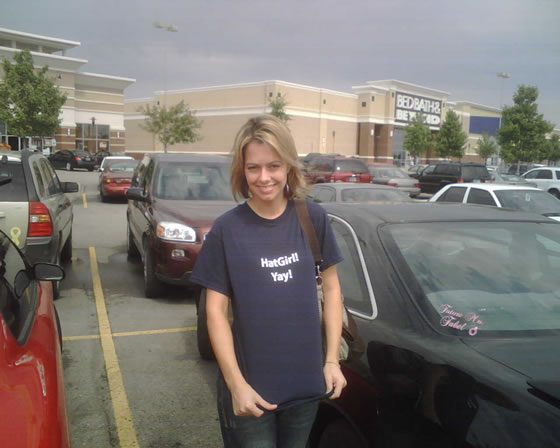 So we were talking today about how I'm bound to get bored with seeing HatGirl all the time. Before too long at this rate, I won't be able to take a damn piss without getting some splatter on her. And
not
in a kinky way. So the joke was that I'd have to get her a new shirt to replace her
HatGirl! Yay!
shirt. The new one would say
HatGirl. Yawn.
It was funny to us.
I will never get tired of HatGirl, by the way.
So then after dinner - I had a Paulaner Hefeweissbier (607) - I decided to stop at Rich O's. You know, just for a change of pace, also known as a Schlenkerla Marzen (10299).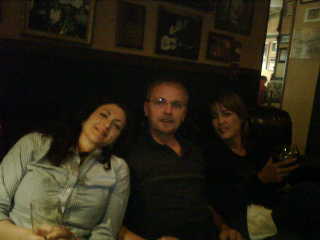 I went to the bar to order my beer, heard my name called, and turned around to see none other than BadPickleGirl. So that's twice in a week for her, and that's even more unusual than seeing HatGirl four out of five days will be. Oops,
five out of six
days, because I'll see HatGirl again on Sunday.
This is, from right to left, the lovely BadPickleGirl, my lovely self, and the lovely friend of BadPickleGirl who doesn't get a nickname unless I see her again.