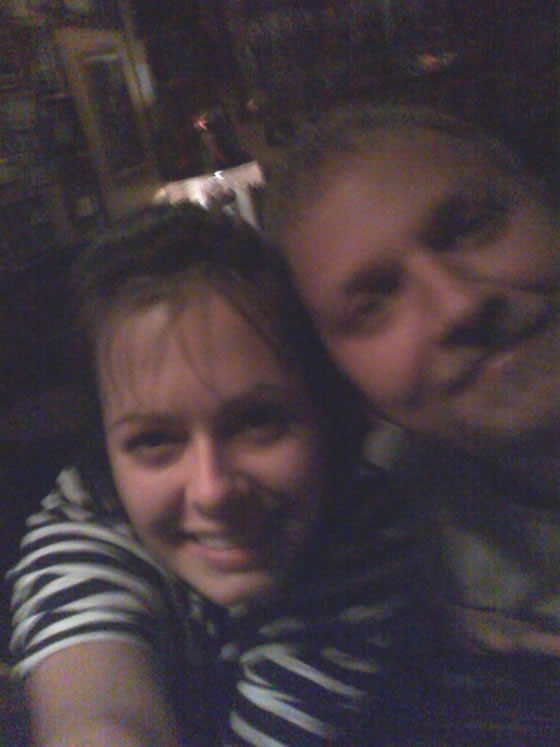 HatGirl took this picture last night at Rich O's.
It really is too bad that she's not photogenic at all, isn't it?
So this was pretty much the highlight of my night. After HatGirl left I glared at my phone for a while, then went over to Jack's. I was starving, but the kitchen had just closed.
I spent a couple of hours talking to this one dude about various topics, one of which being - All white guys look younger than they really are. So that was good to know, I guess.
They showed a commercial for Skyline chili at one point, and after that I couldn't shut up about how much I was craving some Skyline. So, when I left Jack's, I went to Kroger and bought the stuff I'd need to make my own.
And that's what I did, as soon as I got home.
Oh yeah, I also had a new beer when I was at Rich O's.
(draft) Hazy yellow, with a decent head that lasted long enough. A nice aroma and flavor, both fairly standard for a German wheat beer. Good, a little dry. Tasted stronger than it was.