So, apparently, Pizza Hut is now hiring disabled people to take phone orders. Good for them, I guess.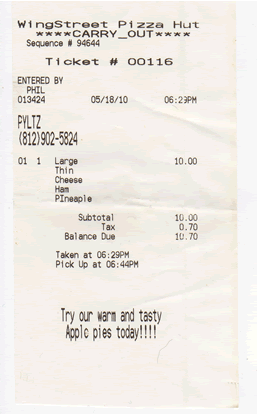 Before this, I was pretty sure that I'd seen every possible misspelling of my last name. Even the infamous Sililililitz from 1986.
For an added chuckle compare the phone number to my actual number.